Grand Junction Lawn Maintenance / Grand Junction Lawn Care
Grand Junction Residential Lawn Maintenance and Lawn Care-On a hot, dry summer day, after a long week, not everyone looks forward to coming home to have to do lawn care and maintenance. We cater specifically to individual homeowners, that do not have the time, resources or interest in the maintenance of their yards, but yet still want a vibrant, healthy turf and professionally maintained lawn/yard.  Keep your weekends free of lawn maintenance, let us do the heaving lifting, and have a more beautiful and green yard to show for it.
Grand Junction Commercial Lawn Maintenance and Lawn Care-It is understandable that a business may not have the time necessary to keep up with their lawn care and maintenance.  We have experience in handling large commercial clients, and Home Owners Associations lawn care needs.
Whether your are in need of residential, commercial or HOA lawn care and maintenance we incorporate the newest lawn mowing technology that results in a beautifully maintained  lawn for all our our clients. We offer lawn care solutions with outstanding results.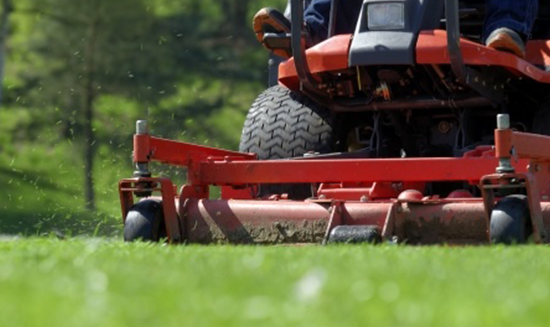 Weekly lawn mowing (offering mulching and bagging services)
String trimming around edging, tree & planter boxes
Lawn Fertilization program (4 granular applications recommended during growing season)
Irrigation monitoring to ensure proper system function and troubleshooting issues as they arise