Grand Junction Irrigation Installation and Repair
If you are looking for irrigation installation or are in need of a sprinkler repair, Maple Leaf Landscaping is ready. If your irrigation is working, but you have a sprinkler repair that needs to be taken care of, we can help with that too! Irrigation repair can be a daunting task. Sometimes a simple PVC pipe repair can turn into digging up 20 feet of yard. Maybe you are just looking to automate your manual irrigation system or would like a brand new system irrigation timer installed. Maple Leaf can do it for you in a fraction of the time. Our irrigation specialists are well experienced in basic fixes and complex repairs. These irrigation repairs can range from a simple sprinkler repair to water pressure & volume issues or electric issues causing valves and pumps to not fire properly. If irrigation repair is not your area of expertise, Call Maple Leaf Landscaping and Maintenance.
We keep up with the latest water conservation techniques that will help to conserve irrigation water usage. We will provide you with the highest quality services in a cost efficient manner.  Maple Leaf can assist both commercial and residential clients with any and all types of irrigation repair and installation. If the need for irrigation and sprinkler repair pops up in your life, remember Maple Leaf Landscaping for all your Grand Junction irrigation and landscape needs.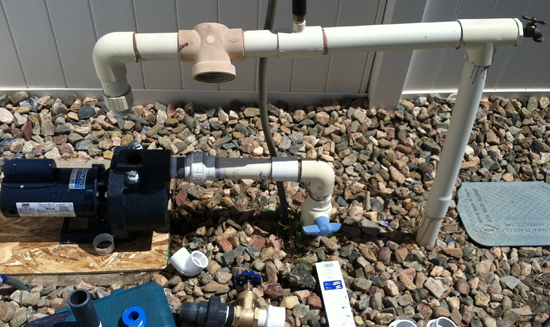 New automated irrigation installation
Converting manual system to automation
Irrigation pump repair and installation
PVC pipe and fitting repair
Electric issues with pump, smart box, time clock or zone valves
Sprinkler head/nozzle repair & replacement
Drip system installation & repair
Automatic valve troubleshooting, repair & replacement
Irrigation filter repair, replacement and troubleshooting
Irrigation management, rain sensor installation
Installation of irrigation technology for lowering water consumption